ABOUT
My Story and How I Got Started
My interest in website development and SEO started when I was 14 years old. My father, Stephan Spencer, the founder of Netconcepts (now acquired by Covario) and author of The Art of SEO, is one of the world's leading SEO experts. 13 years ago, I asked him about his online businesses and how they worked, and it sparked an entrepreneurial fire in me–and NeopetsFanatic.com was born. My first online business was a a website I created and monetized, a fan site dedicated to Neopets.com, an ultra-popular Nickelodeon-owned virtual pet site that I played on constantly as a kid. Neopets was one of the top sites for kids in the world at the time, and millions of players were looking for "game cheats", tips and tricks online, so I knew exactly what content to create. I learned the ins and outs of SEO and I utilized everything I learned, built my online presence and my brand, I spoke at conferences around the US, I got press opportunities, and soon enough NeopetsFanatic.com became the most popular Neopets fan site on the Internet.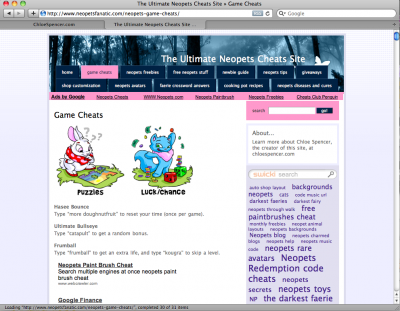 I ranked #2 on page 1 in Google for the keyword "Neopets", directly underneath Neopets.com, and I ranked #1 on page 1 for "Neopets Cheats", the second-most popular Neopets-related keyphrase.
I was generating tens of thousands of daily pageviews and thousands of dollars a month in passive income via Google Adsense revenue by age 16. I had a community of dedicated readers and fans, and some of my pages sported over 5,000 comments.
I began speaking at conferences at age 16, and have spoken at over a dozen since, including BlogHer 4 times, SMX West, Ypulse, DMA, BlogWorld & New Media Expo, SES, and SMOC. I also attended many seminars with my father and have known and learned from online experts such as Jeremy Schoemaker, Neil Patel, Chris Winfield, Gary Vaynerchuck, etc since my teenage years.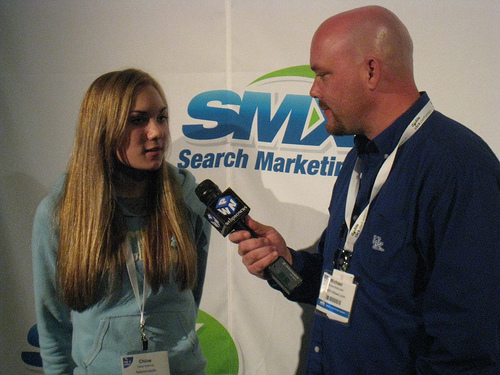 I have presented live on Denver's 9News to an estimated 1.2 million viewers, and appeared on the Bay Area's ABC7 News as part of their coverage of the BlogHer conference. I also appeared in The Capital Times Newspaper, and was interviewed by Blog Talk Radio, WebProNews, ClickZ, Tech Smith, ProBlogger, ReelSEO, Blogger Stories and Business Week Magazine. In 2008, I was on the list of Top 20 Young Internet Entrepreneurs Under 21.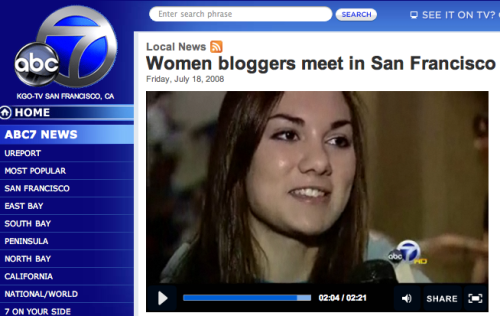 I have also been a writer for the Huffington Post since age 17, as well as several other platforms such as LifeHack and women's marketing blog LipSticking.com.
As a teenager I went on to create several other sites as well, including a personality quiz site, a men's fashion site, and a charity. Entrepreneurship and online marketing had become my true passion in life. And over the years my father mentored me in SEO, we presented together at conferences, we were interviewed together… I'm blessed to have had such an amazing and knowledgeable mentor in my journey that led me where I am today.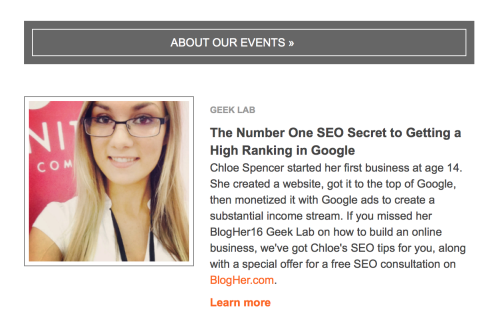 I learned so much from my personal experience in online marketing and SEO, I launched an SEO consulting business at age 20. Since then I have worked with clients both national and international, large and small, to improve their SEO from the foundation up, their Google rankings, link authority, online presence, traffic and conversions. If you're interested in hiring me for an SEO project, contact me to set up a free consultation call, and I will pull up your website and we'll discuss your business and where you're at, and what your next steps are in order to achieve online success.
Entrepreneur Coaching
Soon I'll be launching an entrepreneur coaching business for millennials. I'm so excited about the launch of this business and my coaching program on creating a successful online business and living the fulfilling life of an entrepreneur.
Charities
I have always had a passion for giving back, a passion for helping others, animals, and the planet. Becoming a vegetarian almost 12 years ago was one step, participating in projects such as The 40 Hour Famine (by World Vision) in middle school and high school was another, being a part of the conservation group to restore Blumine Island off the coast of New Zealand was yet another, among my awareness-provoking Huffington Post articles and my goals for documentaries, but the biggest so far was creating The Vegetarian Charity. I created The Vegetarian Charity in 2008 in Wisconsin, my home state. My goal was to put together vegetarian holiday meal baskets to deliver to those who are less fortunate (found through churches and homeless shelters) on the eves of Thanksgiving and Christmas. But then something unexpected happened after I had just started getting the word out about my charity; I moved to Los Angeles. It threw off the project and all of my planning, so the Vegetarian Charity was temporarily put on the back burner, but, it will eventually make a comeback!